Version 3 of the Single Investor Database is now available for purchase. 
The Single Investor Database includes an average of 2 or more contacts per family office and more than 2,000 contacts for 1,160 total family offices. For more information on the data included in our listings, please see our listing overview below.
Single Investor Database Overview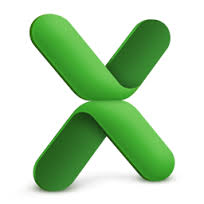 Our team of experienced family office and capital raising professionals offers the most accurate and consistently updated database of family offices in the industry. Our past clients have included UBS, Gottex Funds, PNC Bank, SEI, State Street, Deutsche Bank, Lehman Brothers, and over 250 other satisfied clients over the past 7 years. Our team has spent over 1,000 hours constructing this deep Excel-based database with over 39,905 cells of data on more than 1,000 single family offices.
If you would like to buy our Investor Database or learn more about the three specific packages that we offer, please click here.
Free Book on Family Office Capital Raising: Free Book on Family Office Capital Raising: If you would like to learn more and receive a free book on family office capital raising, "A Guide to Working with & Raising Capital From Family Offices," please type in your name and email address below:
Investor Database Listings Include: The Single Investor Database offers a collection of inclusive contact details for more than 494 single family offices from around the globe. These inclusive contact details include the following information when available:
Name of Family Office
AUM (for 27% of the offices)
2,005 Rows of Data – An Average of 2 Contacts Per Office (Over 39,000 cells of data)
Contacts' Associated Job Titles
Contact Phone Number & Email Address
Phone Number, Fax Number, & Email Address of Family Office (All 3 are present for 96%+ of listings)
Family Office Address That Can be Sorted by Country, City, State, or Zip Code
Investments/Area of Interest (for 77% of the offices)
Company History & Notes
Website URL of the Family Office
LinkedIn Profile Information for 98% of the Contacts Within the Database
Note: While many profiles are complete, not all of the information for the above categories can be found for all of the offices in our database. Family offices are very secretive, and as such, information is often times scarce and hard to find. Single Family offices value their privacy and that of their clients. Information on AUM, investment preferences, and company history can be difficult to find, and as such, is a less complete portion of our database. Offices were not included in our database if a phone number or email address were not present, so each contact has at least one point of contact in addition to a mailing address.
Benefits of The Investor Database
Gain access to investor contact details of over 2,000 total investors from over 1,000  family offices

Work more efficiently, raise capital faster than you otherwise could

Expand your press release or newsletter mailing coverage by building direct valuable relationships

Schedule more conference calls and on-site visits with prospects

Become more efficient at accessing more than a trillion dollars in assets managed by the contacts within our database of family offices

Update your old in-house database or directory of family offices

Take advantage of the 1000+ hours our team has invested in building the Single Family Offices Database to leverage your firm's time and efforts

Complete more road shows and sets of business trip meetings

Enable your team to follow up with leads from industry conferences and meetings

Reach concentrated pools of HNW and ultra high net worth investors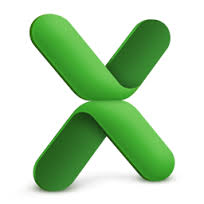 Investor Database Sample: To download a sample of our Excel-based Investor Database, please click here.   Statistics:
Possible Uses for the Investor Database Solution:
Wider Distribution for Press Releases & Performance Updates Once Relationships Are Developed
Networking Event or Conference Announcements Easily Made Through Multiple Media Channels
Market Research & Follow Up | Raise Capital From Family Offices
Road Shows & Third Party Marketing Activities
Recruiting or Career Search Assistance
Buy The Investor Database
Version 3 of the Single Investor Database is Available: Our Investor Database now includes LinkedIn profile links, and an average of 2 contacts in each of the 1,160 family offices for a total of 2,005 contacts. Our 11 person team provides industry leading family office database packages on single family offices, multi-family offices and a wide variety of institutional investors, and we are the only data provider to run a family office association while also advising on billions of dollars of family assets.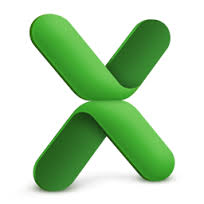 4 Database Packages Options: Each database of investors includes the firm's contact details, contact name, contact job title, contact email address, contact phone number, physical address, and website URL. Enter your contact details and payment information below the package descriptions and our team will email you the Excel spreadsheet database(s) within 1 business day. We stand behind our guarantee that our data is accurate.
[go_pricing id="fod_compare"]

Risk Free Database Quality Guarantee: We provide a 4x per-listing refund for any contact you find in our database that is not in fact a family office wealth management firm. For example, if 10% of the database is off or outdated, you receive 40% of your money back. This takes the risk off of you and puts it back on us.
Additional Ordering Options: You can also use the Click to Chat button above, email us at Help@FamilyOfficedatabases.com, or call us during our East Coast business hours at (212) 729-5067 and we can process your order for you over the phone.
Risk Free Investor Database Purchase: We offer a dual level quality assurance agreement for our database. First, we provide each client with a free upgrade to the next version of our Family Offices Database. Second, we also provide a per-contact refund for any contact you find within our database, which is not in fact a family office wealth management firm. If 10% of the database is outdated, you get 40% of your money back.
Quotes & Testimonials from Past Clients
"We recently purchased your database and I have to say your data quality is awesome. Thank you very much."
– T. B. Hedge Fund Manager, New York, NY
"I have been using the Family Office Club's directory of family offices for several years now and it has saved my team 100's of hours of slow research trying to collect and keep the contact details updated for the whole family office industry. Thank you for making this resource available and we plan to keep using this directory for several years to come."
– Gabriel Pellegrini, Global Edge Capital Management
"As an alternative investment fundraising professional, I've looked at many family office contact databases that were not much more than data dumps captured from a website or another source. The Investor Database is the first product that I've seen that is truly researched, detailed and quite accurate. It is clear that the team has spent many hours identifying and verifying family office contact information for this product. I recommend it".
– Jim Rowe Rowe Capital Partners, LLC, Member FINRA, SIPC
"We have successfully set up several conference calls and meetings with great firms by using your database of family offices. Thank you for the help and keep us updated on future releases."
"I purchased the Investor Database recently and have been using it extensively for the past month. What a fantastic resource you've developed. Kudos to all who compiled this information."
– Managing Director, Lexington Capital Group
"I just checked the few family offices that I already knew, and they are included in your database with full contact details. Thank you for sending it over."

Perhaps the best testament to the value of our family office thought leadership and research is the fact that most of the largest investment banks and media companies use our services. One top five media company has enrolled an entire team of 30 professionals into our training program, and Bloomberg recently credited us publicly with helping them survey top family offices.